Come and celebrate the longest day of the year and the expansive warm energy of summer with an afternoon of yoga, ritual and soulful nourishment in beautiful natural surrounds. Our practice will honour the light of the sun, our connection to that Source light and the radiance within. Our practice will have a light and playful tone, reminding us of our natural innocence and joy. 
Opening circle and intention setting
Invigorating outdoor yoga session
Restorative yoga and deep relaxation
Flower mandala creation – a prayer for abundance and beauty
Fire ceremony and ritual
Delicious organic +vegetarian ayurvedic dinner, prepared with love and homegrown veggies where possible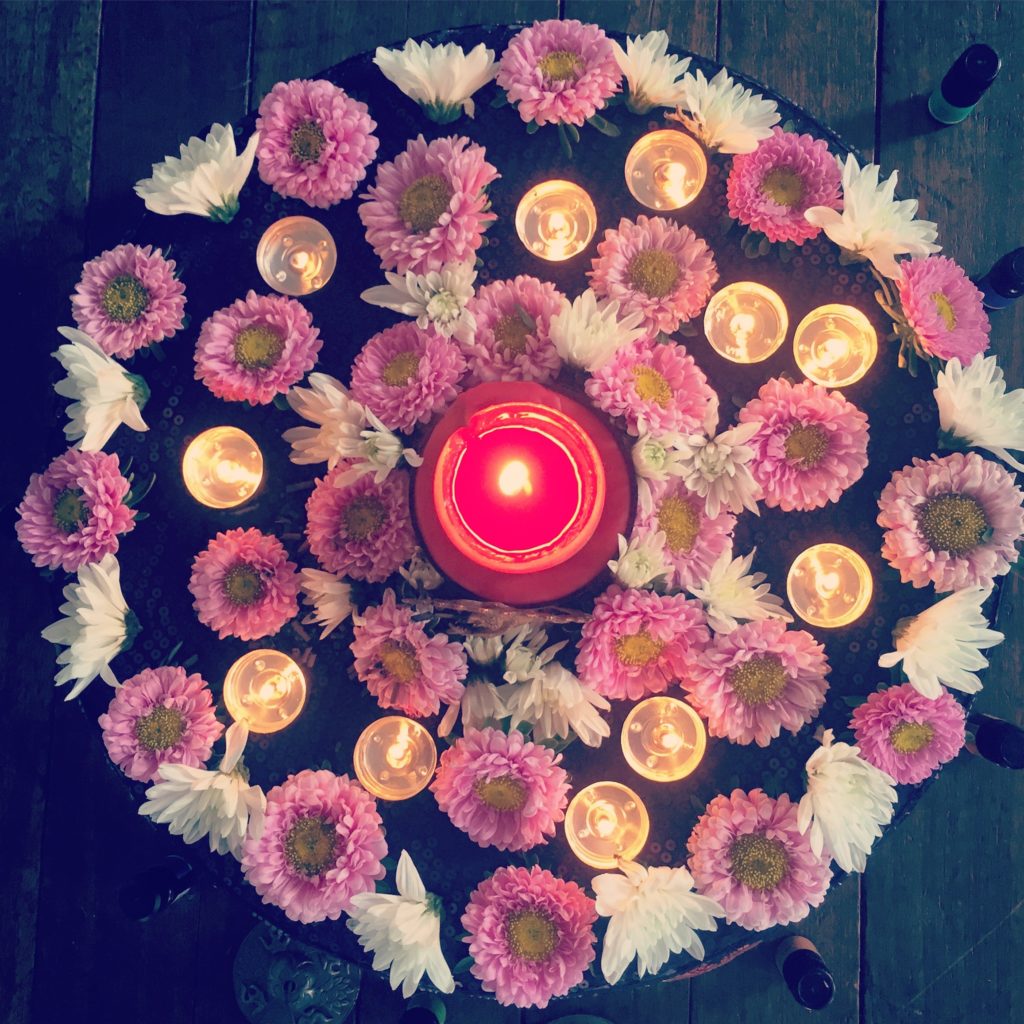 There will also be free time (spent in silence) which you can spend as you please – writing in your journal, enjoying ayurvedic chai, and taking in the beautiful natural surrounds!
Everything will be taken at a deliciously slow pace so that you can engage and delight through all of your senses (including your sixth sense).
This retreat is open to ten women only, creating an intimate and supportive atmosphere.