This progressive journey will unfold across five weeks gathering in our beautifully decorated temple space. Each session is a retreat in its own right, beginning with an opening ritual, meditation and invocation and concludes with a closing ritual, including a ceremonial anointing with fragrant rose oil 🌹

ABOUT THIS COURSE 

This 5-week course will be a progressive, transformative + powerful cultivation of Shakti – creative energy – that arises out of mystical Yogini practice combined with the wisdom of the earth and elements.

In this course you will learn the foundations of Shakti Yoga through embodied enquiry, including:


How to awaken and harness Shakti – the creative force within – for healing, transformation, energisation, creativity.
How to connect with your body's innate wisdom and tune into the whispers within, developing a deeper trust in the intelligence that is your inner compass
How to unravel tensions – physical, emotional, mental and energetic – from the body through a combination of asana (yoga postures) and organic movement
The art of grounding for relaxation, vitality and embodiment
Becoming familiar with the sensation of being rooted in the ground of your being and the strength of your center – claiming your sovereignty as woman and embodying your feminine power
The art of rest and deep surrender for rejuvenation, dropping beneath 'ordinary' consciousness, to access the deeper wisdom within and restore the balance in our bodies and energy system.
Ways of breathing to clear, centre, ground and awaken energy.
Opening the voice – allowing natural sounding as a healing intelligence and harnessing the power of sacred sound vibration (Mantras)
How to access Source (creative) energy from within our feminine energy centres and the earth 
How to bring awareness to the subtle energy body and chakras (energy centers)
Unlocking dormant energy in the hips and cultivating creative energy for pleasure, vitality and spiritual awakening and accessing the wisdom of the womb space. There will be the invitation to practice Shakti Yoga with a jade (yoni) egg if desired.
Fine-tuning the senses as portals to feminine awakening; honouring our sensuality as sacred and the body as a temple
Awakening the feminine heart, emotional alchemy and cultivating self-compassion and the capacity to self-nurture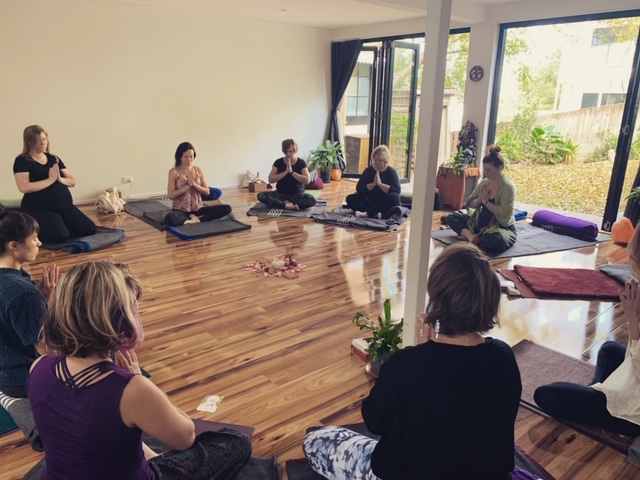 TESTIMONIALS
"The Shakti Yoga course was so gracefully and lovingly by Jasmine to connect deeply with my divine feminine essence. As the weeks unfolded the tension and stories running through my busy mind started to dissolve. I noticed layers of fears and vulnerabilities stripping back to reveal the the bliss of embodiment.  The potency of this practice was absolutely palpable to the very core of my womb!
I ended the course feeling deeply softened and cracked open, and I have since included some of the practices we learnt into my home practice which has been immensely supportive and powerful as I anchor more and more into the shakti energy oscillating through my cells, calling me home to my inherent divine human and feminine essence."  – Katie Parsons
🌹
"I'm so glad I gifted myself the treat of The Shakti Yoga course. I was grappling with the idea that I didn't have time to fit another thing in but as soon as I stepped into the first class I was so grateful and even shed a tear of joy for this gift of self love. Every class was like a mini retreat and really kept me going for the week.
The exercises flow so well and build on each other effortlessly. There is a grace and ease to Jasmine's class yet an undeniable depth and power that comes through the work. I truly felt like each class I was coming home to my body.
Allowing my movement to follow my breath and feeling the subtle (and not so subtle) sensations was such a pleasurable experience. I highly recommend all of Jasmine's work and the potent package that she is offering in the Shakti Yoga course is incredible." – Felicity Reid