Mary Magdalene Feast day – temple night 22nd July : Brisbane
$88.00
This is an evening of celebration, ceremony and ecstatic devotion in honour of the incredible woman, Mary Magdalene on her traditional Feast Day – 22nd July. Come, dressed in red (even a splash!), and let us come together in circle to ignite our rose hearts.

There is so much the scriptures did not tell us about Magdalene, and yet she is revealing herself in our hearts and wombs in very real ways – reminding us of the feminine path of gnosis – direct knowing of the Divine presence.
This evening will be a dedicated space to open to wisdom, love, beauty and grace, inspired by Mary Magdalene's legacy as we connect with the spirit of Magdalen within.
This event will be a feast for body, heart and soul. We will share a delicious Mediterranean feast as we celebrate in the spirit of love and sisterhood, connecting with kindred sisters on this mystical feminine path of embodied awakening.
This will be a sumptuous temple night of ritual, suffused with delicious sensory delights – think roses, candlelight, soul ravishment and deep feminine connection.
This will be an intimate group of women – so if it's a YES, jump right on in (there is a lot of interest!).
WHEN
Saturday 22nd July 4pm – 8pm (Arrive 3.45pm for a 4pm start)
When you arrive you will receive a welcome blessing from Jasmine or one of her temple assistants.
VENUE:
Boscombe Hall, Brookfield (exact address and location will be provided to ticket holders.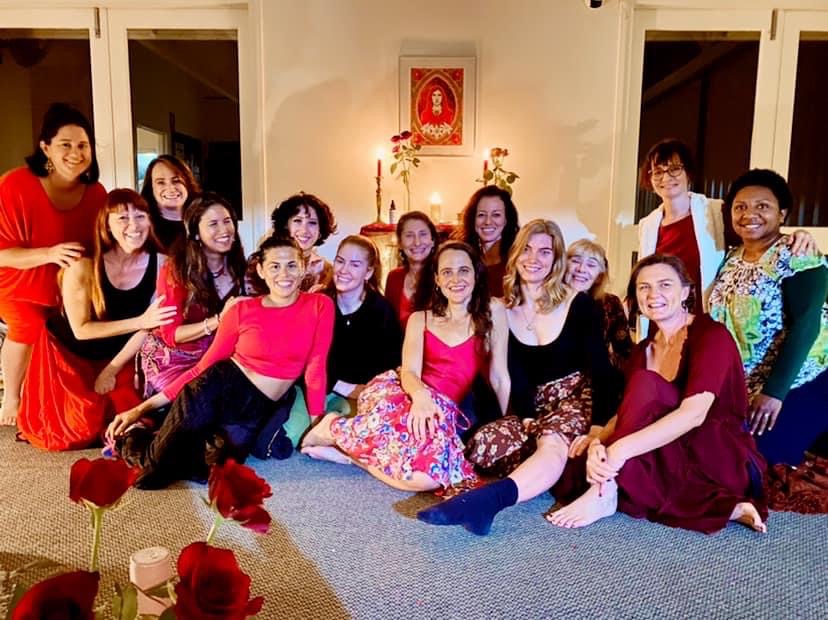 This evening will include:

☥Welcome blessing by Jasmine or one of her temple assistants
☥Centering, ritual + prayer
☥Devotional songs of invocation
☥Ritual of anointing
☥Guided journey to meet with Mary Magdalene
☥Deep, soulful sharing
☥ Giving and receiving devotional touch
☥ Embodiment and dance
☥ Dinner and time to connect after our ritual closes
BOOKING TERMS: Bookings are final, meaning refunds or exchanges are not normally offered. If for any reason the event is cancelled, you will be offered a full refund.
TICKET PRICE INCLUDES DINNER – a Middle Eastern Feast, including dessert and tea – mostly organic, vegetarian and prepared with lots of love! Suitable for GF and vegan – please add any other dietary requirements with your booking and we will do our best to cater for you.

THIS EVENT WILL RAISE FUNDS FOR WOMEN AND GIRLS IN RECOVERY FROM SEX SLAVERY – $10 from each ticket purchased will be donated to Art to Healing

Out of stock