About my yoga classes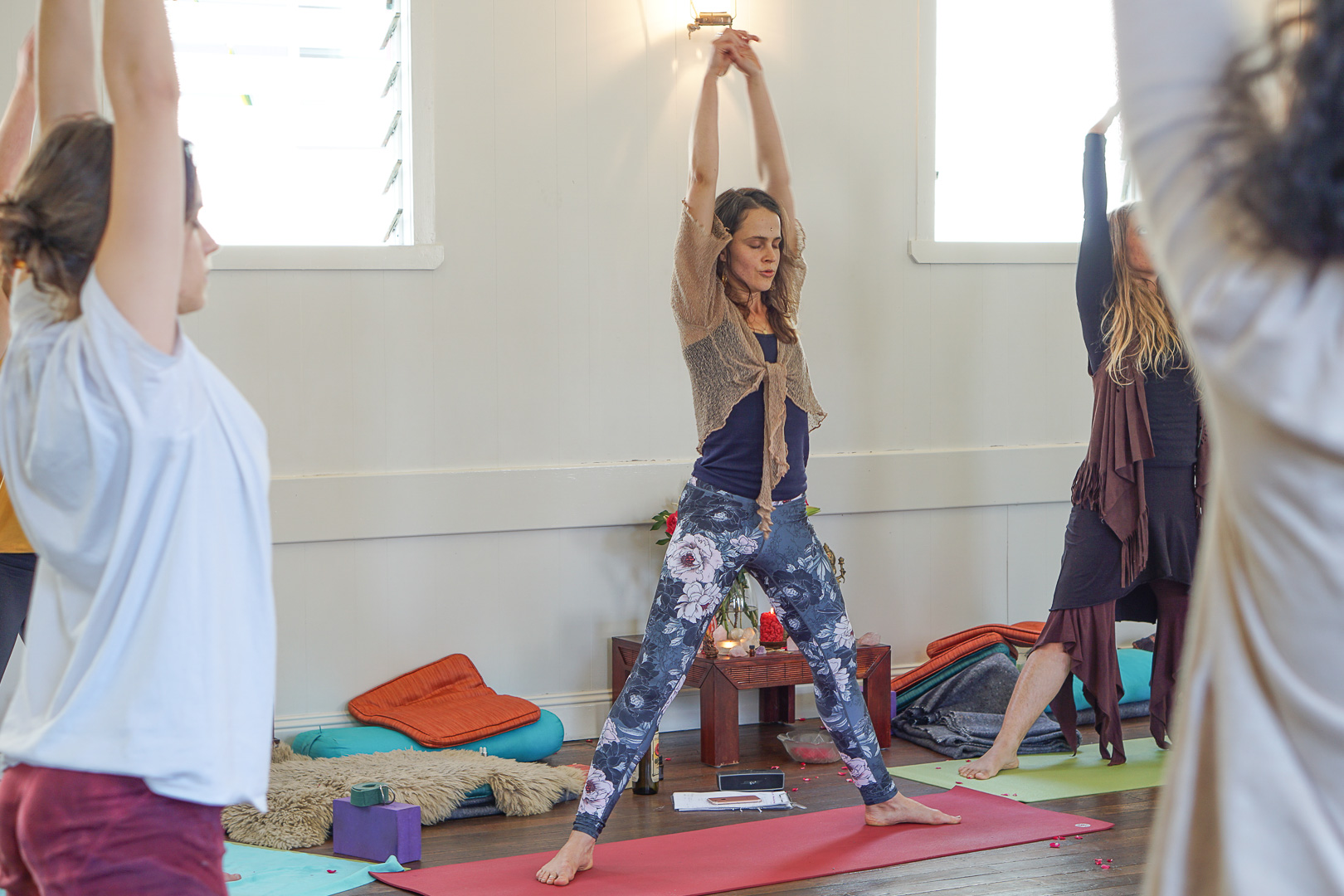 My yoga classes are nurturing but powerful, with attention to the subtle. My grounding presence and heartfelt guidance supports you to connect within, inspiring you to explore the richness of the inner world and the delight of embodiment.
I have the gift of skilfully and intuitively leading a yoga practice to empower and soften; to unite awareness with energy.
I am inspired by ancient Eastern wisdom teachings; the passion and longing of poets such as Rumi; and the rhythms, cycles and elements of Mother Nature.
I provide a warm and welcoming space to slow down, unravel, and connect. Yoga for me is a pathway to intimacy with Life itself; a returning into the sacred centre that most of modern life insists on turning us away from.
Students attending my classes report feeling super light yet deeply grounded, reflecting her balanced teaching style that incorporates movement, stillness, strength and softness.
My intention is to invite your awareness home into your body, awakening inner wisdom, power & energy, whilst soothing and strengthening the nervous system, and calming the mind.
I completed my yoga teacher training on the Sunshine Coast in 2011, and have been devoted to teaching yoga ever since.  This marked a significant career change after my studies in psychology, which I now integrates into her teaching by honouring the human being on the path of healing, combined with the mystical revelation of our true nature.
Check out my weekly yoga schedule below, or book me for a private class or event.
Weekly classes at Santosha Yoga Space, Paddington
You are welcome to be in touch to enquire about arranging a private yoga session for yourself, a small group, or at your workplace.I am based in Upper Brookfield, Brisbane.
My current focus is Shakti Yoga for women – I run regular courses – read more here.