One-one-one yoga sessions are the perfect way to be met exactly where you are at with your yoga practice.
I have been teaching yoga since 2011 and have an honours degree in psychology.  I specialise in yoga for emotional and spiritual wellbeing.  I am able to guide you in deep relaxation and meditation as well as asana (postures) and pranayama (breathing practices).  I offer private sessions for women, couples, and small group.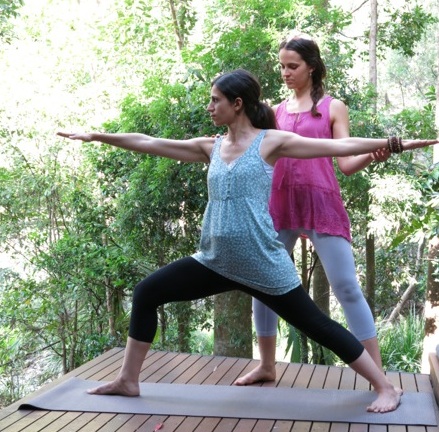 Rates
For one person or couples
$98 for 1 hour
$108 for 1 hour 15 minutes
$119 for 1 hour 30 minutes
For small groups – contact me for a quote for your small group or workplace. I can provide equipment if needed.
Please contact me to book in! Sessions are at my Shala in Upper Brookfield, or I can come to you (extra charge may apply).