Welcome, beloved sister.
I'm Jasmine Rose. I'm here to guide women in unearthing their deep inner power and to awaken the ecstatic embodiment that I believe is our natural state.
I am creatress of Shakti Yoga, a women's temple keeper and guardian of the womb as a portal to the deep feminine mysteries.
I have a passion for bringing women together and am always in awe of the healing and awakening that happens when we gather. Through combining the ancient wisdom teachings of yoga in relationship to Mother Nature, I empower women to fully claim their inner power, pleasure, creativity and wisdom in full alignment with their heart.

I love being able to witness women who are re-sourced from within, enriched sisterhood and in deep communion with nature.
I know that the regeneration of our earth mother begins within each woman's body and awakening to her interconnection with all of nature. This is my devotion.
I'm a guide for women ready to dive into the deep feminine mysteries that I have been immersed in since a dark night of the soul in 2013 - an initiation that had me make my heroine's journey and call back home my power and uncover the deeper truth of my essence. You can read more of my story here
In 2016 I answered the call to gather women in circle, creating beautiful and sacred spaces to revive the temple arts for deep remembrance and to give women strength through sisterhood .
I have been teaching yoga since 2011 and I graduated with first class honours in Psychology in 2007. I have spent many years immersed in Sadhana (devoted spiritual practice) in the lineage of the Goddess and received the guidance of so many incredible wisdom keepers along the way - and most of all, the wisdom and teachings of Mother Nature.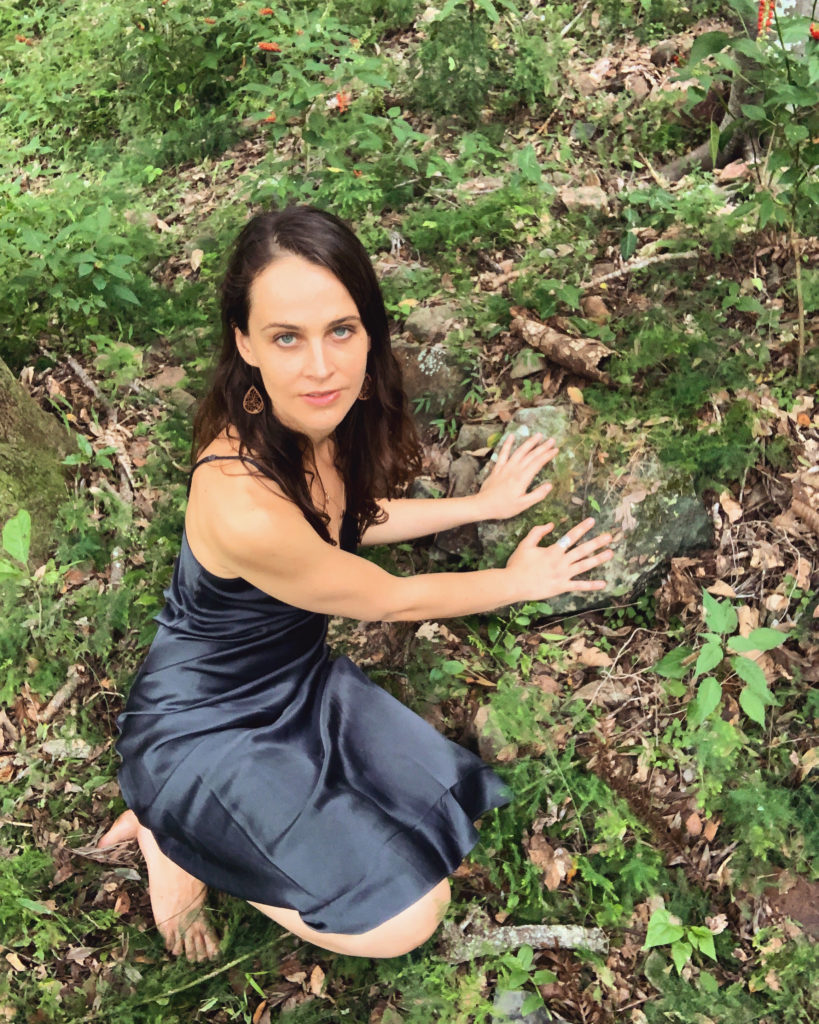 I pay my deepest respects to the custodians of the land  - the Jinibara and Turrbal people where I live and share my work. It is here that I have received deep healing and being held in the fires of transformation. It is here where I have birthed myself and all that I share.

I bow to all of the women who have walked with me and continue to show up for their transformation no matter what.  It is such a deep honour to be a guide on your way.