I'm Jasmine Rose – a wild-hearted Yogini devoted to sharing an embodied approach to awakening in a woman's body.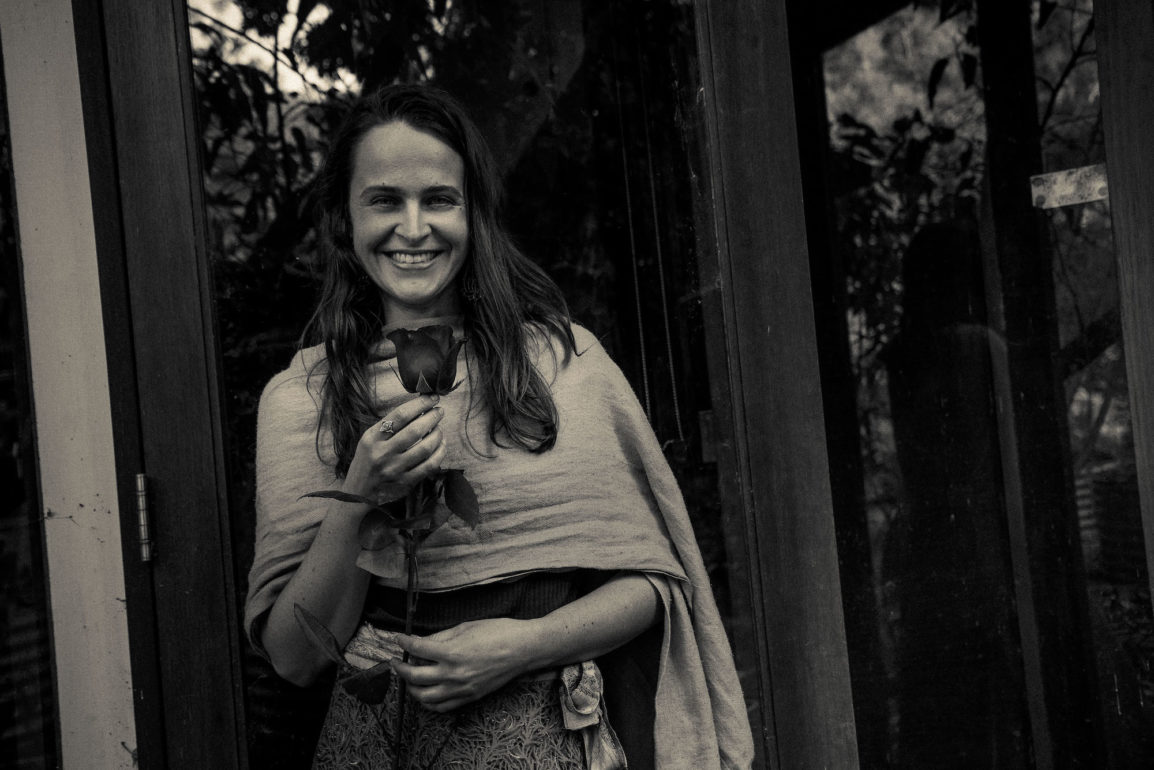 I combine the ancient wisdom teachings of yoga in relationship to Mother Nature and her rhythms and cycles of which we are inherently a part of.
I am passionate about guiding women into deeper intimacy with themselves and all of Life. I share a practice that reminds us and points us back towards our inner wisdom, power, pleasure and love… and most importantly, our connectedness to all that is.
I love sharing yoga from the traditional Tantric (life-affirming) perspective, which includes but is not limited to Hatha Yoga. The gift of this ancient practice and wisdom is it gifts us with tools to access our inner wisdom and align with our life's purpose; to tap into our own creative energy, and to strengthen and revitalise our body – the sacred temple which we inhabit while we walk this earth.
I have been teaching yoga since 2011 and I have an honours degree in Psychology. I have spent many years immersed in Sadhana, deepening my devotion and service to the Great Mother through meditation, prayer, mantra, prayer and ritual.
I am currently an apprentice of two expert international teachers of womb awakening and feminine embodiment, and it truly is my passion to invite women into deeper intimacy with their innermost being and be in the world whilst rooted in this connection.
It is an absolute delight to be following my soul's call and to share this work.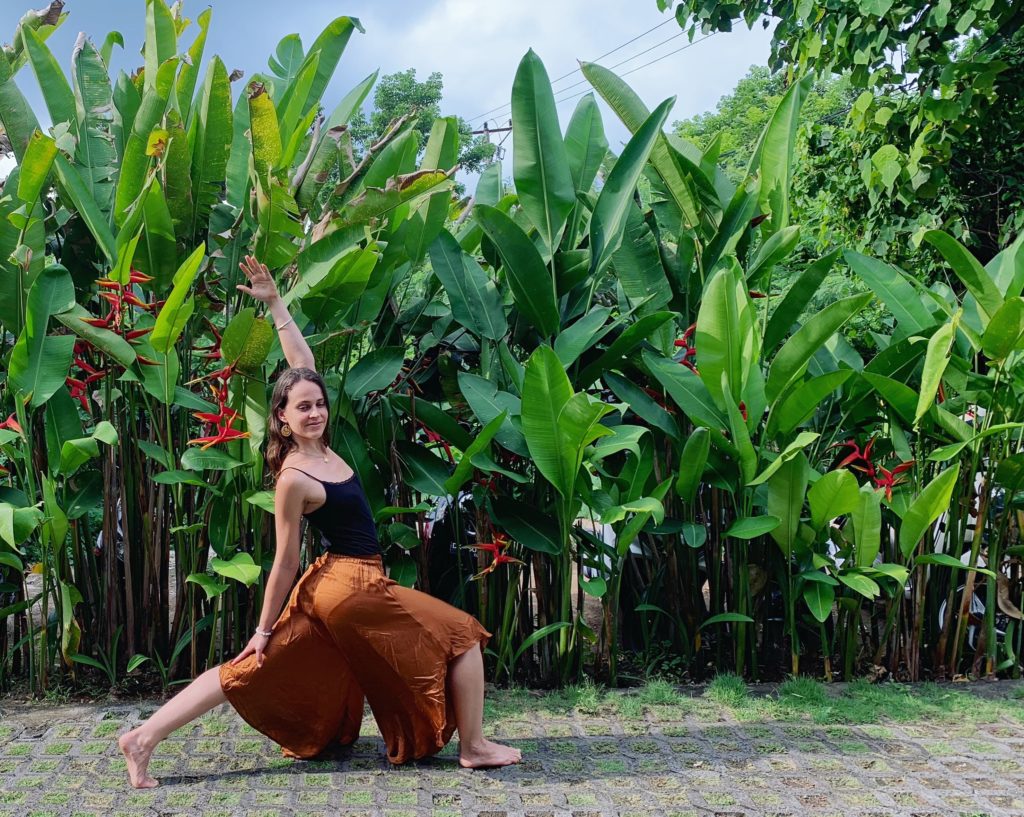 About my yoga classes
My yoga classes are nurturing but powerful, with attention to the subtle. My grounding presence and heartfelt guidance supports you to connect within, inspiring you to explore the richness of the inner world and the delight of embodiment.
I have the gift of skilfully and intuitively leading a yoga practice to empower and soften; to unite awareness with energy.
I am inspired by ancient Eastern wisdom teachings; the passion and longing of poets such as Rumi; and the rhythms, cycles and elements of Mother Nature.
I provide a warm and welcoming space to slow down, unravel, and connect. Yoga for me is a pathway to intimacy with Life itself; a returning into the sacred centre that most of modern life insists on turning us away from.
Students attending my classes report feeling super light yet deeply grounded, reflecting her balanced teaching style that incorporates movement, stillness, strength and softness.
My intention is to invite your awareness home into your body, awakening inner wisdom, power & energy, whilst soothing and strengthening the nervous system, and calming the mind.
I completed her yoga teacher training on the Sunshine Coast in 2011, and have been devoted to teaching yoga ever since.  This marked a significant career change after my studies in psychology, which I now integrates into her teaching by honouring the human being on the path of healing, combined with the mystical revelation of our true nature.