This luscious three hour retreat is an opportunity to deeply soften, unravel and nourish your feminine waters in a nurturing sacred space with the foundress of Shakti Yoga, Jasmine Rose.
.
A sumptuous sacred space will be created for us to revel in the beauty, and to drop deeply into our sacred embodiment as woman.
.
Shakti Yoga is a ritual feminine yoga and embodiment practice, rooted in devotional Tantra, designed specifically for the female body, also described as womb-centered yoga. This is a practice that not only honours the female body and cycles, but fully harnesses the 𝒔𝒉𝒂𝒌𝒕𝒊- the power of being woman; particularly the power that dwells within the female pelvis.
.
Through movement rituals, mantra, mudra and breath, Shakti Yoga supports and empowers women to feel more at home and alive in their bodies; to reclaim and feel more sensual and powerful in their feminine energy, and to be in touch with their body wisdom.
.
This session will be accompanied by an evocative soundscape, sublime sensual delights such as essential oils and mists, and there will be time to connect at the end.
.
❤︎ Grounding meditation, intentions and ritual invocation
❤︎ Slow, sensual warm-up
❤︎ Signature Shakti Yoga practices to connect with the womb* & our primordial power
❤︎ Organic movement practice – "Letting Shakti Lead" – to access your innate body wisdom and authentic expression
❤︎ Restorative yoga – an invitation to rest, let go and receive deeply
❤︎ Deep relaxation
❤︎ Closing circle + tea and treat
.
*'Womb' refers to both the physical organ (uterus) and the energetic power centre in the middle of the pelvis – so if you have had your womb removed – you are more than welcome – the energetic imprint of your womb very much remains!
.
This is deep, inner alchemical work that taps us into our well of Shakti – a potent force for healing, rejuvenation and transformation. The benefits are amplified through the power of the circle of women, which is how we practice.
.

***No Yoga experience necessary!***
Newcomers are welcome – this will be a foundational Shakti Yoga session – perfect if you would like to dip your toes in. Returning Shakti Yoginis are more than welcome!! This is a practice that keeps on giving and giving, ever deepening and delighting.
.

Read more about Shakti Yoga here
━━━━━━━━━°•. ✿ .•°━━━━━━━━━
SESSION DETAILS
This session will be offered at Gaia Mu Temple in Highgate Hill, Brisbane (further details will be sent to ticket holders) – an absolutely gorgeous temple space!!!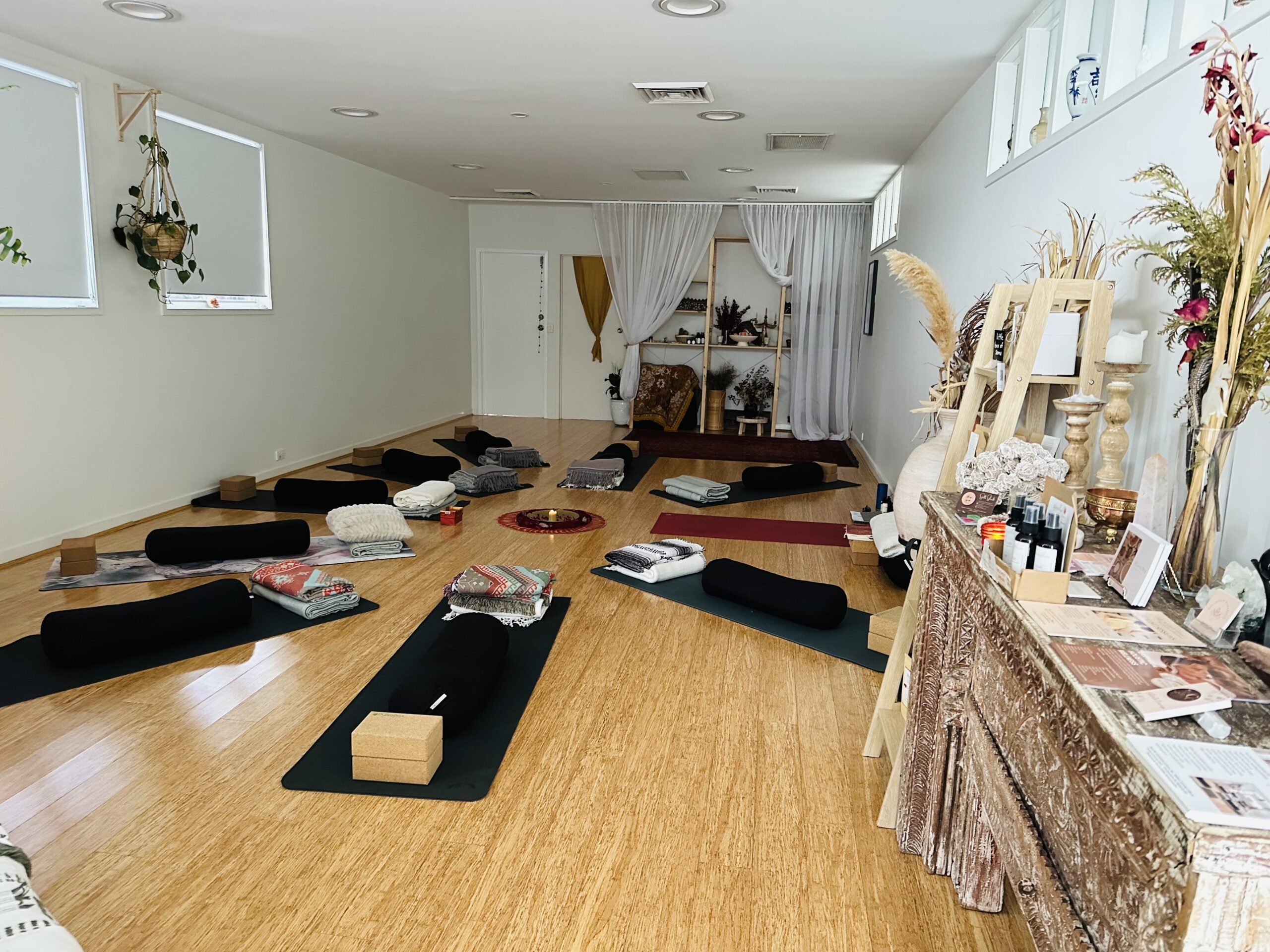 .
The session begins at 10am, though please plan to arrive 15 minutes before to get settled in – the doors will close as soon as we begin.The event concludes at 1pm
.
You will leave feeling rejuvenated, lushed up, radiating beauty from this inside, and very much in touch with the power of your sacred femininity.
━━━━━━━━━°•. ✿ .•°━━━━━━━━━
ONLY 14 PLACES AVAILABLE
PLEASE NOTE: Bookings non-refundable and non-transferable.
If you have any questions about this event, please get in touch.