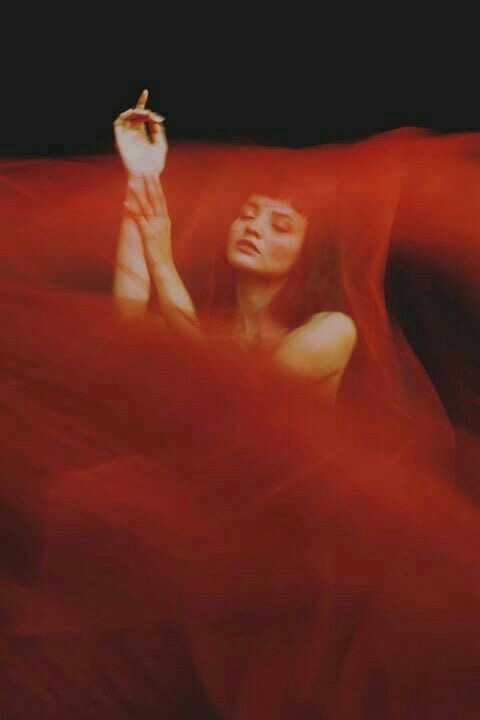 Do you identify as a HSP?

Sensitivity has sometimes felt like such a burden to me. I can be easily overwhelmed, bothered by the smallest nuances in environment and energy that most people don't seem to notice.

Sometimes I get frustrated that I pick up on every little thing.

At the same time – my sensitivity is absolutely a superpower of mine.
My capacity to read energy, bodies and the room allows me to be fantastic at what I do – whether it's offering hands on womb healing, hosting temple events or teaching Shakti Yoga. 🔻

Not to mention – I relish the richness of the subtle energetic currents in my inner cultivation and alchemy practices. ✨And I'm getting better and better every day at boundaries and discernment;

At honing my energy and returning to my centre. At self-regulation, and getting regular support too.

Self-care and boundaries have to be an absolute priority, or I get completely unbalanced.

In truth, I feel like this will be a life long journey of mastery for me.

𝐵𝑢𝑡 𝑙𝑒𝑡'𝑠 𝑡𝑎𝑙𝑘 𝑎𝑏𝑜𝑢𝑡 𝑏𝑒𝑖𝑛𝑔 𝘩𝑖𝑔𝘩𝑙𝑦 𝑠𝑒𝑛𝑠𝑢𝑎𝑙, 𝑠𝘩𝑎𝑙𝑙 𝑤𝑒?

My openness to pleasure is pretty next level.

𝑨𝒏𝒅 𝒕𝒉𝒊𝒔 𝒊𝒔 𝒕𝒓𝒖𝒆 𝒕𝒉𝒆 𝒎𝒐𝒓𝒆 𝒕𝒉𝒂𝒕 𝑰 𝒘𝒆𝒍𝒄𝒐𝒎𝒆 𝒎𝒚 𝒔𝒆𝒏𝒔𝒊𝒕𝒊𝒗𝒊𝒕𝒚, 𝒓𝒂𝒕𝒉𝒆𝒓 𝒕𝒉𝒂𝒏 𝒕𝒓𝒚 𝒕𝒐 𝒃𝒍𝒐𝒄𝒌 𝒐𝒓 𝒐𝒗𝒆𝒓𝒓𝒊𝒅𝒆 𝒊𝒕.

My capacity for sensuality, when I take care of my needs and boundaries, is ever-growing and deepening.

The smallest stroke of a feather on the inside of my forearm, for example, could elicit ecstasy.

I can dance myself into utter otherworldly rapture through the sheer movement of my body.

The synchronising of a breath with a lovers' can expand my consciousness to the stars and beyond.

Almost all the women drawn to my work are highly sensitive, too.

Or perhaps wanting to unguard the walls they've had to erect to protect from overwhelming feelings, or situations where it wasn't actually safe or welcomed to open.

Can you relate ???

How does it feel to reframe as being a highly sensual person?? Something I'm choosing to try on 🙂🌹 Would love to hear how this feels for you!