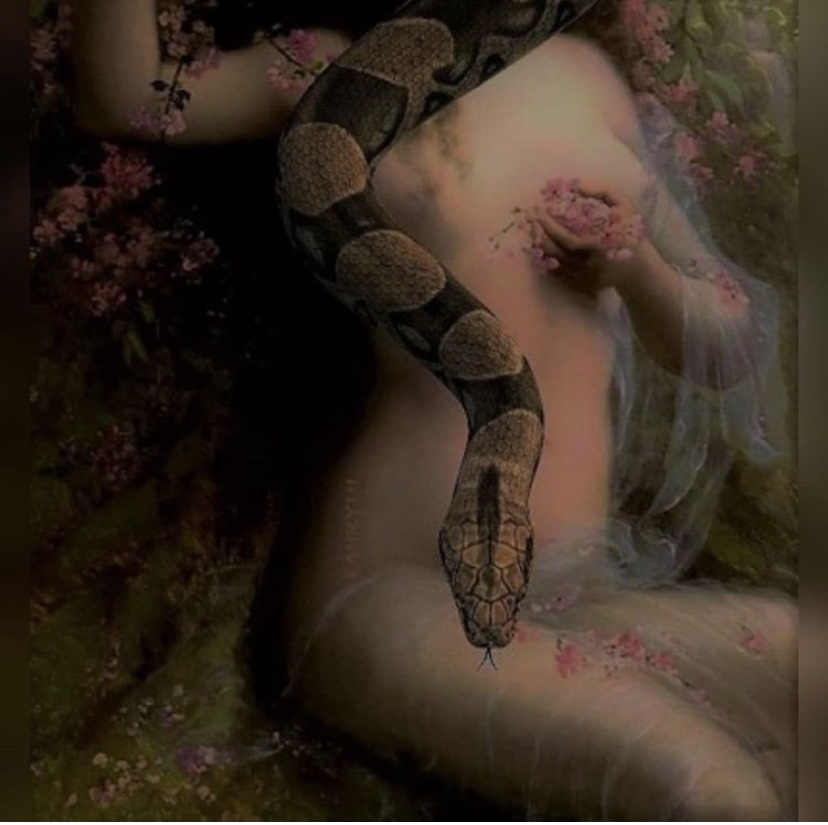 The
female form has been endlessly objectified,
.
The flesh of woman considered "sinful";
.
Which is why so many women are cut off from their power.
.
The wisdom of the female body has been overridden for millennia.
The body of the earth herself - our home- has been subjected to the same abuse 🌏
.
Our modern culture is obsessed with appearance,
Denying woman access to the nourishing waters of her depths.
.
Women are THIRSTY - yet often misguided in seeking to quench that thirst outside of herself;
Or keeping up appearances while her soul remains severely undernourished.
.
The imprint of patriarchy runs so deep that often we don't even realise how embedded it is.
.
In her fury for being forgotten
In her wild longing to be known
.
Be it through pleasure or pain
Or the recognition that the two cannot be separated;
.
Perhaps she humbles us with her absolute wonder
.
And once we see her,
feel her,
taste her,
touch her…
we cannot turn away.
.
Only through the body can we heal the separation between spirit and matter. 
.
A woman who knows and honours the presence of the sacred within her, and the creative power she possesses, is a gift to the world.
.
The female body contains portals to power, and gateways to truth. It is an ASSET to awakening.
.
It is our birthright to feel at home in our skin In touch with the innocence and the NATURALNESS of our sensuality 🍒
.
Our body is home of the soul and an expression of spirit
.
The Goddess taking shape - not in an icon,
But in your flesh, blood and bones