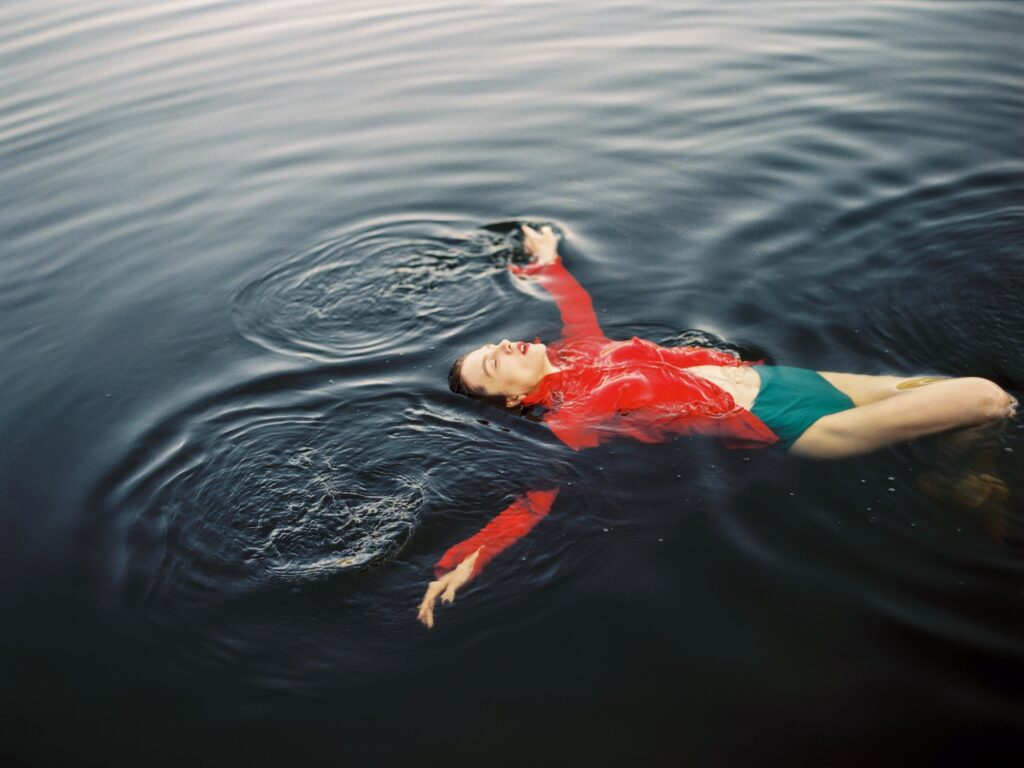 The path of the Feminine is not one of trying to become something
𝐼𝑡 𝑖𝑠 𝑎 𝑝𝑎𝑡ℎ 𝑜𝑓 𝑢𝑛𝑏𝑒𝑐𝑜𝑚𝑖𝑛𝑔
A softening;
Rather than a striving
A relaxing into who we already are;
Not a trying to become someone or something else…

It doesn't have a destination …
This is a path that spirals

And demands our surrender…

𝑇ℎ𝑒 𝑠𝑒𝑐𝑟𝑒𝑡 𝑖𝑛𝑔𝑟𝑒𝑑𝑖𝑒𝑛𝑡 𝑖𝑠 𝑡𝑟𝑢𝑠𝑡

A willingness to let go
To loosen the grip
And forget everything we've been told….
I know – this can feel scary,
and like we're not in control
But this, I promise, is where the magic begins
WHEN WE EMBODY THIS TRUST…
Our body relaxes
Our movements are supple

Or… We can learn how to relax our body
And move in ways that invite suppleness
And evoke trust in this way .

THIS IS THE POWER OF EMBODIMENT PRACTICE!

When Trust becomes a felt experience – not an idea
And when we do… (or undo
)
Energy – shakti – flows freely – because we are not suppressing her natural currents.

Instead-
𝑊𝑒 𝑎𝑙𝑙𝑜𝑤
𝑊𝑒 𝑠𝑢𝑟𝑟𝑒𝑛𝑑𝑒𝑟
𝑊𝑒 𝑠𝑙𝑖𝑝 𝑖𝑛𝑡𝑜 ℎ𝑒𝑟 𝑠𝑡𝑟𝑒𝑎𝑚.

It is a radical path of freedom, to be moved in this way

𝑻𝒉𝒊𝒔 𝒊𝒔 𝒉𝒐𝒘 𝒘𝒆 𝒇𝒍𝒐𝒘 𝒊𝒏 𝑺𝒉𝒂𝒌𝒕𝒊 𝒀𝒐𝒈𝒂 -𝑻𝒉𝒆 𝒅𝒆𝒗𝒐𝒕𝒊𝒐𝒏𝒂𝒍 𝒇𝒆𝒎𝒊𝒏𝒊𝒏𝒆 𝒆𝒎𝒃𝒐𝒅𝒊𝒎𝒆𝒏𝒕 𝒑𝒓𝒂𝒄𝒕𝒊𝒄𝒆 𝑰 𝒕𝒆𝒂𝒄𝒉… 𝒂𝒏𝒅 𝒕𝒆𝒂𝒄𝒉 𝒐𝒕𝒉𝒆𝒓𝒔 𝒕𝒐 𝒕𝒆𝒂𝒄𝒉.


Want to explore this for yourself?


My 𝐒𝐡𝐚𝐤𝐭𝐢 𝐘𝐨𝐠𝐚 𝐨𝐧𝐥𝐢𝐧𝐞 𝐢𝐦𝐦𝐞𝐫𝐬𝐢𝐨𝐧 is currently available as a course you can start anytime
Late Jan I'll begin another round live, for those who prefer the group energy ( I feel you!).Oh – and this immersion is a prerequisite for the Teacher Training pathway..Get in touch if you'd like to chat about that. I'd love to connect with you!
You can read more at www.teachshaktiyoga.com
Jasmine Rose