JOURNEY OVERVIEW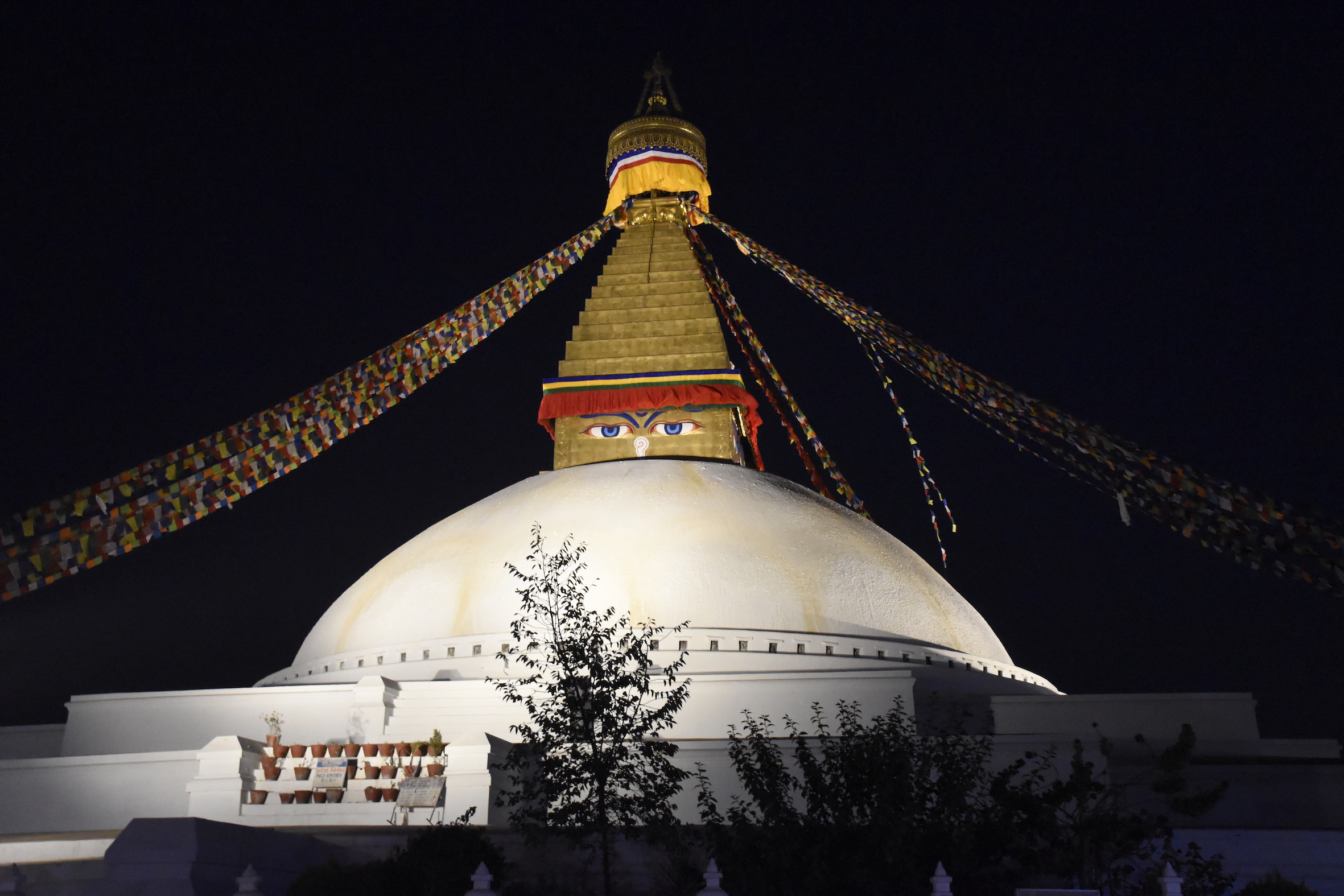 JOURNEY OVERVIEW⎮YOUR GUIDES⎮ FULL ITINERARY ⎮COSTS + INCLUSIONS ⎮ TESTIMONIALS ⎮ FAQ'S ⎮
Our trip will begin with two nights in Kathmandu - an enchanting and bustling city, steeped in history and culture. During this time we will explore, rest, shop (you will find beautiful and affordable jewellery, gems, prayer bowls and bells, wool, shawls, pashminas and statues) and visit temples and sacred sites.
Lakeside Pokhara is where we will start and finish our trek. It will gift us plenty of delicious food options, shopping opportunities, lots of culture and here you can enjoy a well-deserved massage or even half-day spa experience after our trek!
About the trek
Our 11-day trek in the Annapurna region of Nepal will include the Khopra Ridge and the sacred Khayar Lake. This is a less touristy route than many of Nepal's popular treks meaning that we will have the luxury of having more space and quiet to enjoy our surrounds and the tea houses we stop at along the way.
On this trek we will be graced by the presence of the Annapurna Mountain ranges. Annapurna is also the name of the Hindu Goddess of nourishment and abundance. Part of the intention for this is a trip that will remind us of the bounty with and around, the beauty that pervades all things.
The accommodation is in tea houses. It is basic yet comfortable and often gifts breathtaking views. The food at the tea houses is delicious, nourishing and mostly vegetarian, and there will be many pots of chai shared!
VIEW THE DETAILED DAY-BY-DAY ITINERARY HERE
We will be immersing in the Nepalese culture, passing through villages during the trek and being hosted by the gentle and generous Nepalese people along the way as well as many Tibetans who have taken refuge in Nepal.
As we ascend, we will find ourselves literally on top of the world, surrounded by snow-capped mountains, yet deeply rooting in our connection with earth. Breathing in the pristine mountain air, we will feel worlds away from the buzz of Kathmandu.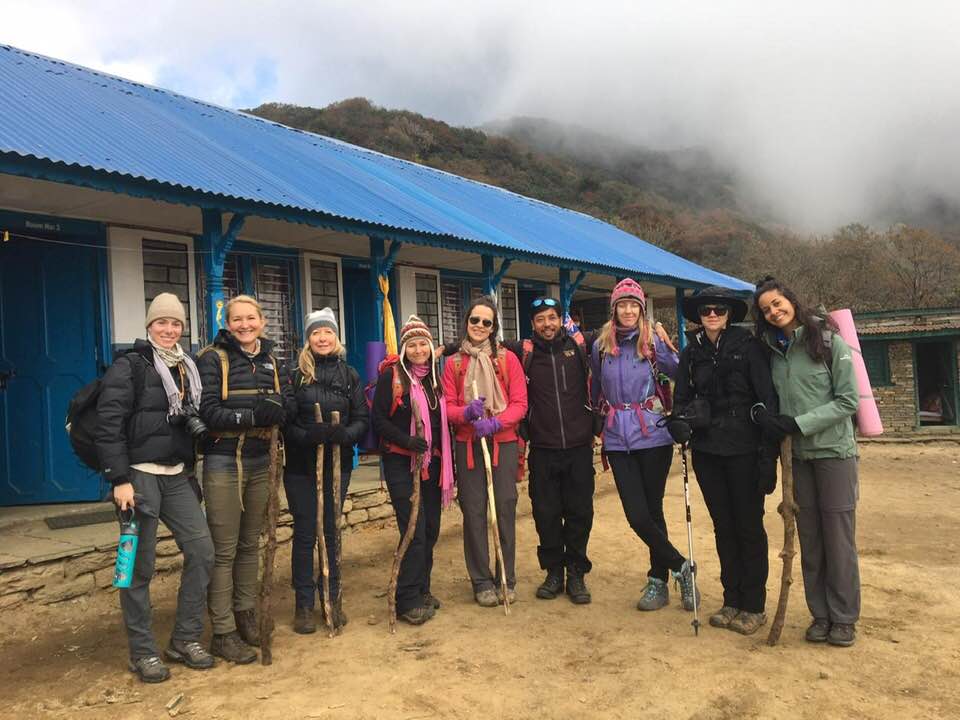 ---
Every day will be different and our program will be flexible. Our itinerary will have the space to adjust according to the needs of the group and weather conditions but will usually include daily offerings of yoga (although less at the higher altitudes!), meditation, mantra, pranayama, and of course – plenty of walking!The maximum altitude we will reach on this trek is 4830 metres. We will be trekking between 3 to 6 hours per day at a steady pace.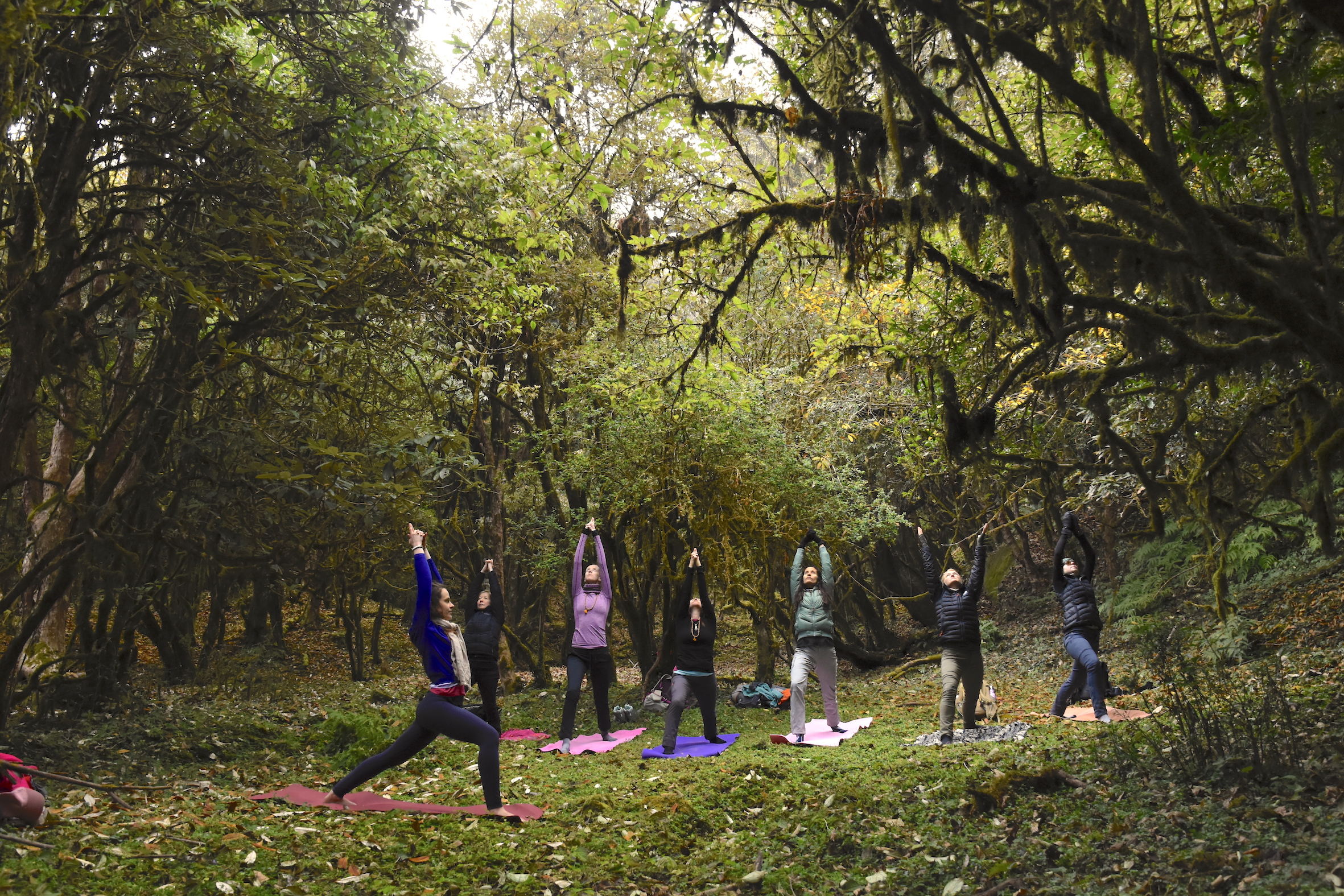 There will be times when we practice silence to dive deeper.  Our trek will be totally unplugged from technology, allowing us to retreat and truly immerse in the experience and listen deeply. This will support us to appreciate the beautiful surrounds more fully, go deeper in our practice and hear the whispers of our hearts and of this sacred land which is resounding with wisdom!
Our prayers and intentions reverberate far and wide here, and opportunity will be given to consider and share your intentions and to truly plant seeds that will ripple into your life upon returning from this epic adventure.
You will also have free time to rest, read, journal, and put your feet up by the fire!  We will nourish each other with foot shoulder rubs in the cosy teahouses in the evenings as we gather at the end of each day's walking.
The scenery is utterly breathtaking, bound to captivate your heart and awaken awe and wonder. This in itself is a big part of the medicine of this pilgrimage, expanding beyond the limited "self" from which we habitually identify, and opening to the vast expanse of Spirit.