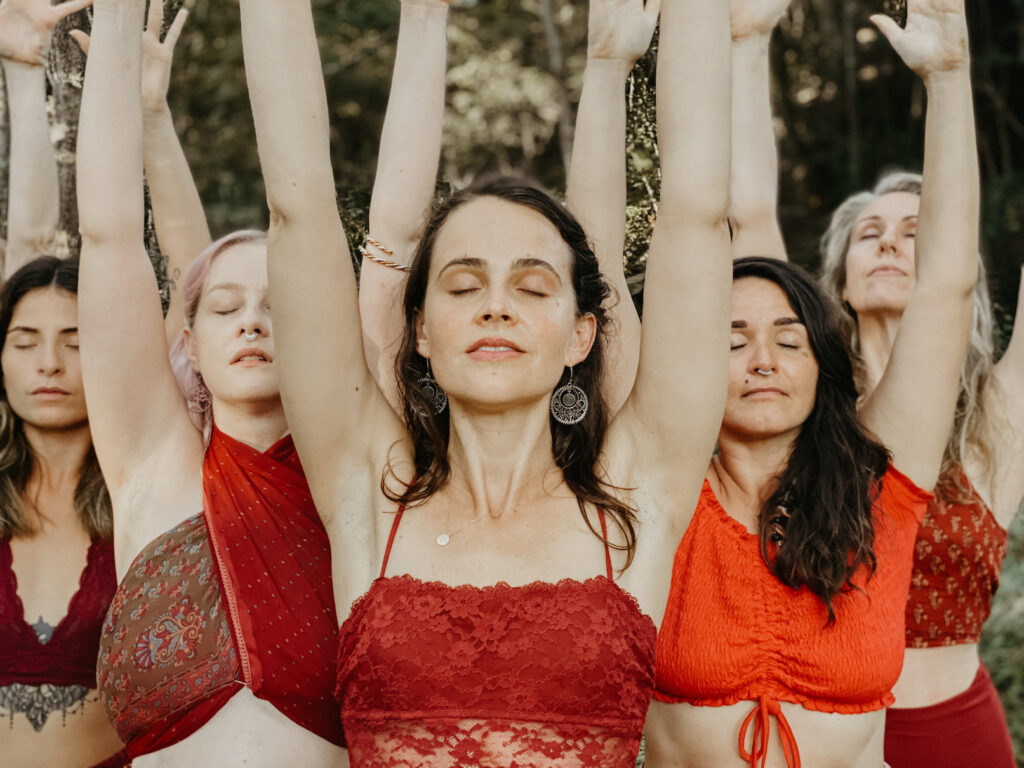 I often ask women to dress in red for particular occasions and ceremonies…(like I did for our video shoot this week.) Every time I do I am met with an overwhelming resistance

But once they are in red.
They are ravishing
They come to life
I've never seen a woman NOT look striking in red.
SO I wonder why the resistance??
Could it be that it is the colour of our blood?
Which we've been taught to be ashamed of;
To keep hidden?

To wear red is shameless
Bold
It accentuates our natural passion;
Our lifeblood

Our power
Which for too long we have diminished,
Or manipulated

AND…

I didn't know until I googled it right now that "Lady in Red' means prostitute – Another 'sinful' and therefore shamed vocation
The way Mary Magdalene was described;
the reason she had to have demons cast out of her –
An archetypal energy that is being reclaimed by so many women right now. An honouring of the sacred power of our sexuality and the womb, and its power to heal

To me, red is synonymous with Shakti.
Red has been my favourite colour since I can remember.

The Rose in my name is a red rose, without a doubt.

This year, the red rose revealed to me that the word Sacred contains RED.. which confirmed ALL my suspicions about this colour!


I'm curious…How do you feel about wearing red? And when you see a woman in red?