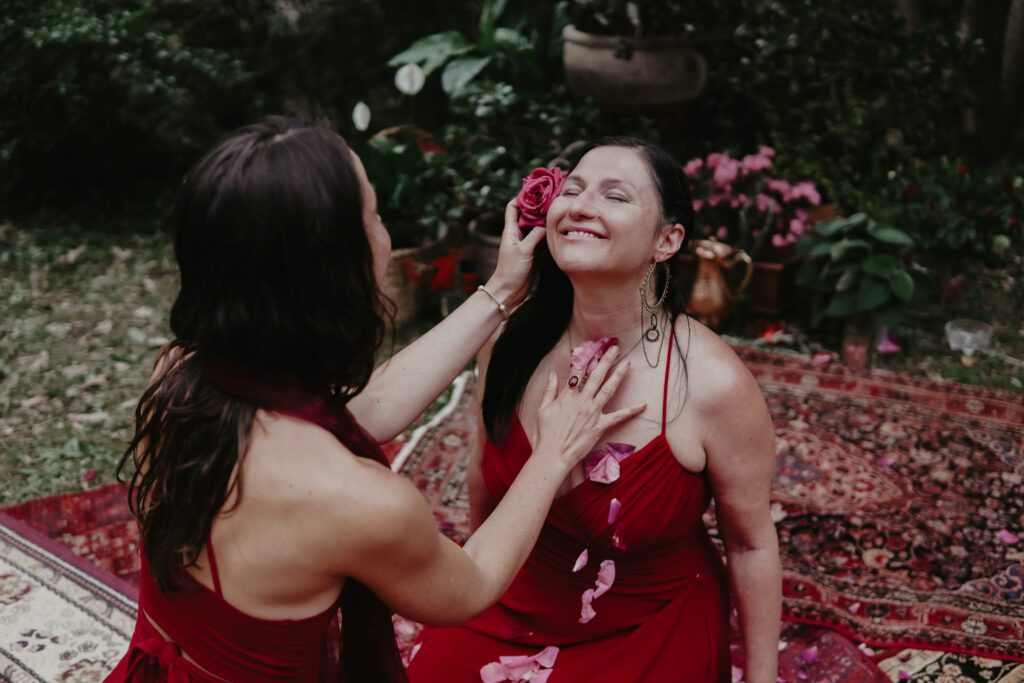 𝑆𝑤𝑒𝑒𝑡 𝑀𝑜𝑡𝘩𝑒𝑟 𝑅𝑜𝑠𝑒. 𝑀𝑒𝑑𝑖𝑐𝑖𝑛𝑒 𝑓𝑜𝑟 𝑚𝑦 𝘩𝑒𝑎𝑟𝑡.


These are the words of a song that came through on my birthday a couple of years ago as I strolled, heartbroken, through the rose gardens.


The relationship I'd been in for nearly 2 years was about to end, and I was feeling bereft – even though I knew it was for the best.

My heart was painfully tender but also wide open.

I was raw, but receptive.

Time I thought I'd be spending with my partner on my birthday was now time spent alone – loneliness being a very old story of mine- and this time it felt compounded by the fact that I had felt let down on my birthday, of all days.

So the story went


I knew I had to open to the presence of love anyway.


I refused to close my heart this time. I knew rose woul be a balm and a reminder of that love that was with me, even though my partner wasn't.

I spent hours at the rose gardens that day, pouring my heart out to the roses, and letting her pour her medicine in.
Then I started singing this song, spontaneously:

𝑆𝑤𝑒𝑒𝑡 𝑀𝑜𝑡𝘩𝑒𝑟 𝑅𝑜𝑠𝑒. 𝑀𝑒𝑑𝑖𝑐𝑖𝑛𝑒 𝑓𝑜𝑟 𝑚𝑦 𝘩𝑒𝑎𝑟𝑡.…a song I now share with women in circle to invite healing for our precious hearts
which is exactly what it did for me that day.

Rose heals our hearts
And she opens our hearts to the presence of love, no matter what is taking place in our lives
She is especially medicinal during times of heartbreak!


I am beyond delighted to be sharing the medicine of the rose in my upcoming temple journey, and truth be told, in everything that I do


With love from my rose heart to yours, Jasmine Rose