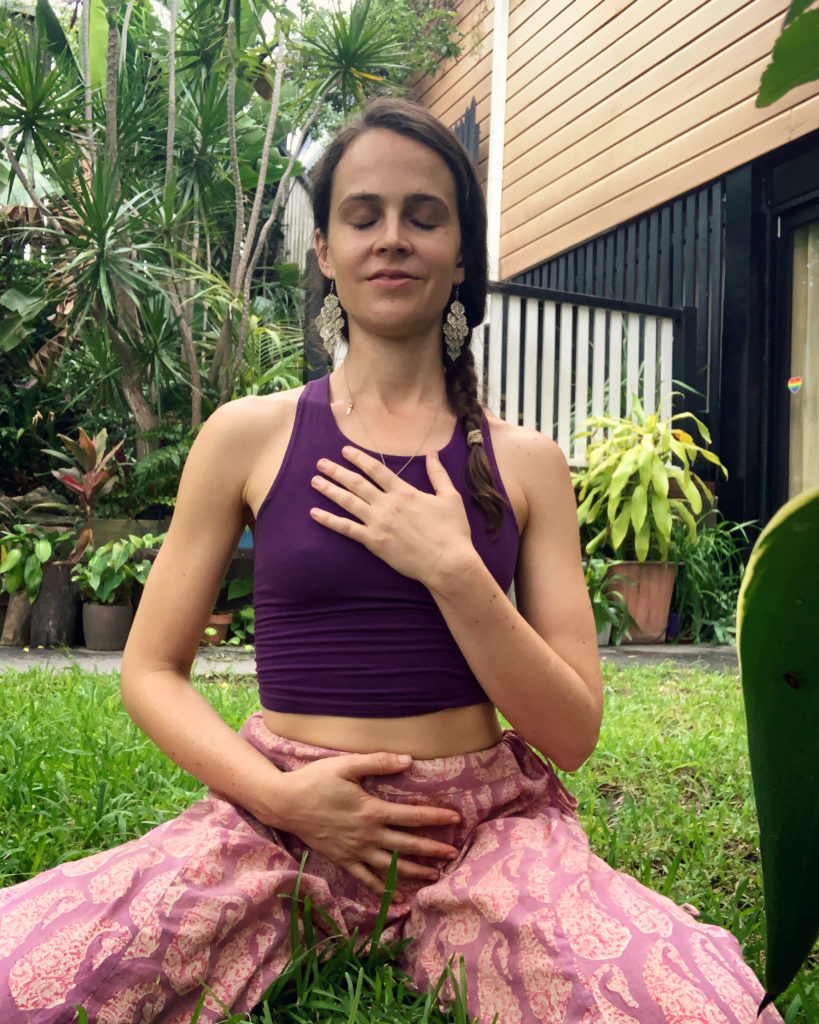 One of the most radical and empowering things I ever learned was to source pleasure from within. ?
This meant unlearning sourcing my pleasure from outside – something that caused me so much anguish in my twenties! ?
.
It meant turning toward the subtle currents of delight beneath the surface, deeper inside myself, and a constant reorienting of my attention toward this felt sense of aliveness, or Shakti. ✨
.
This can take a lot of trust at first because we are so conditioned toward BIG sensations, peak orgasms, sensational experiences … our mind can convince us "I'm bored", or "there's nothing here" but actually – if you stay with this practice long enough, a surging of something from deep within will have you enraptured.
.
And it's true, that along the way we meet many feelings and sensations that are far from pleasure.
.
And, like all good things, it takes time practice and patience… Which is why I teach this in Shakti Yoga – any why so many women keep coming back for me. ♥️
.
And it is totally worth it, in my experience.
.
I have to be honest and say that even the touch of my breath from within or to inhale the scent of a jasmine flower sends me soaring into ecstasy. ?
.
This is the place where my inner lover is met by the Beloved. Shiva and Shakti unite. Awareness and energy mingle and dance.
.
Less is actually SO MUCH MORE for me.
.
And what many would describe as "subtle" is actually not so subtle for me any more – it is palpable. ⚡️
.
Although I am naturally sensitive, it has been many years of practice now cultivating sensitivity to pleasure, which first means sensitising to all feelings, and includes being willing to fully feel pain in all of its forms.
.
This inner resource is a source of not only pleasure but a strength and fulfilment that is my ultimate empowerment. ?
No longer do I make choices based on needing to fill a void, but rather I let myself spill over with the nectar surging from within my loins and the radiance that lights up my heart. ?
Love, Jasmine Rose
.